Website Settings
After creating a new website or by clicking a site from the "My Websites" list, you will be taken to the site's basic settings page. See example below: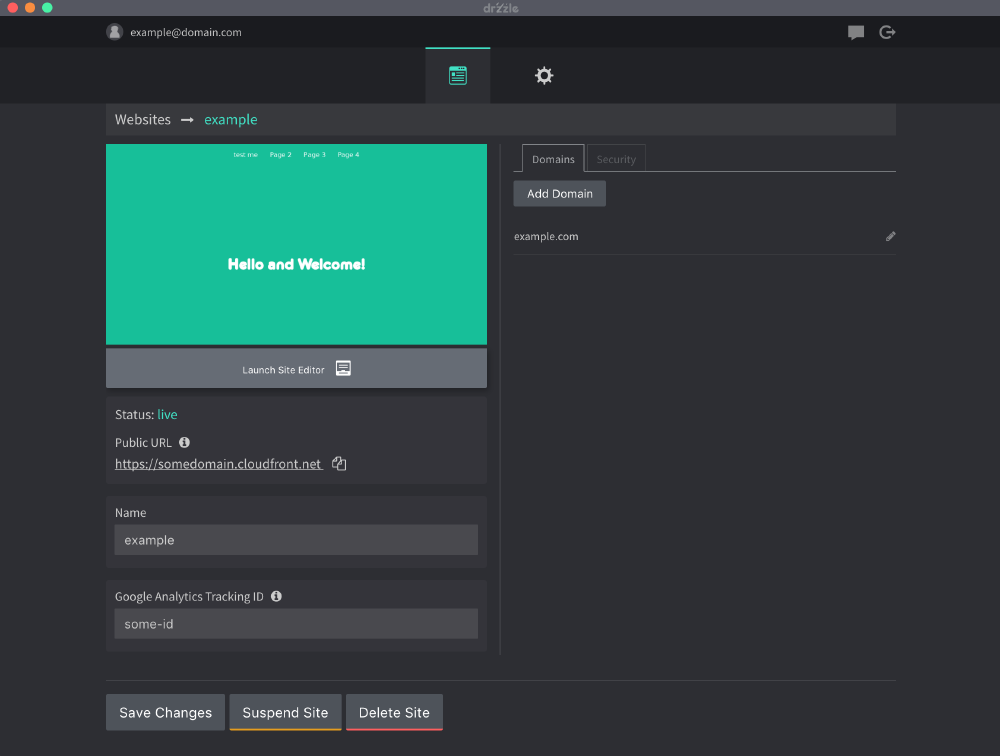 Public URL
Your site's public URL is a URL automatically generated when your site is first made. It is a URL that is publicly accessible to anyone unlike the site editor preview URL.
After a site is first created, please allow a few minutes for our back-end to do it's work before the URL is accessible.
Google Analytics
In this settings page, you can enter your Google Analytics ID if you have one. This will embed the GA script in each page of your website.